Security Enhancement May Affect You
The NPDB will install a security enhancement on September 12, 2016 that may affect website visitors who are using older web browsers that are not compatible with the updated encryption protocol. If you are using an Internet browser (Internet Explorer, Firefox, Chrome, Safari) that is not compatible, you may not be able to access any secure website pages, such as the sign-in page for your NPDB user account. See the Required Security Update page to learn if you need to take action.

Is It Reportable?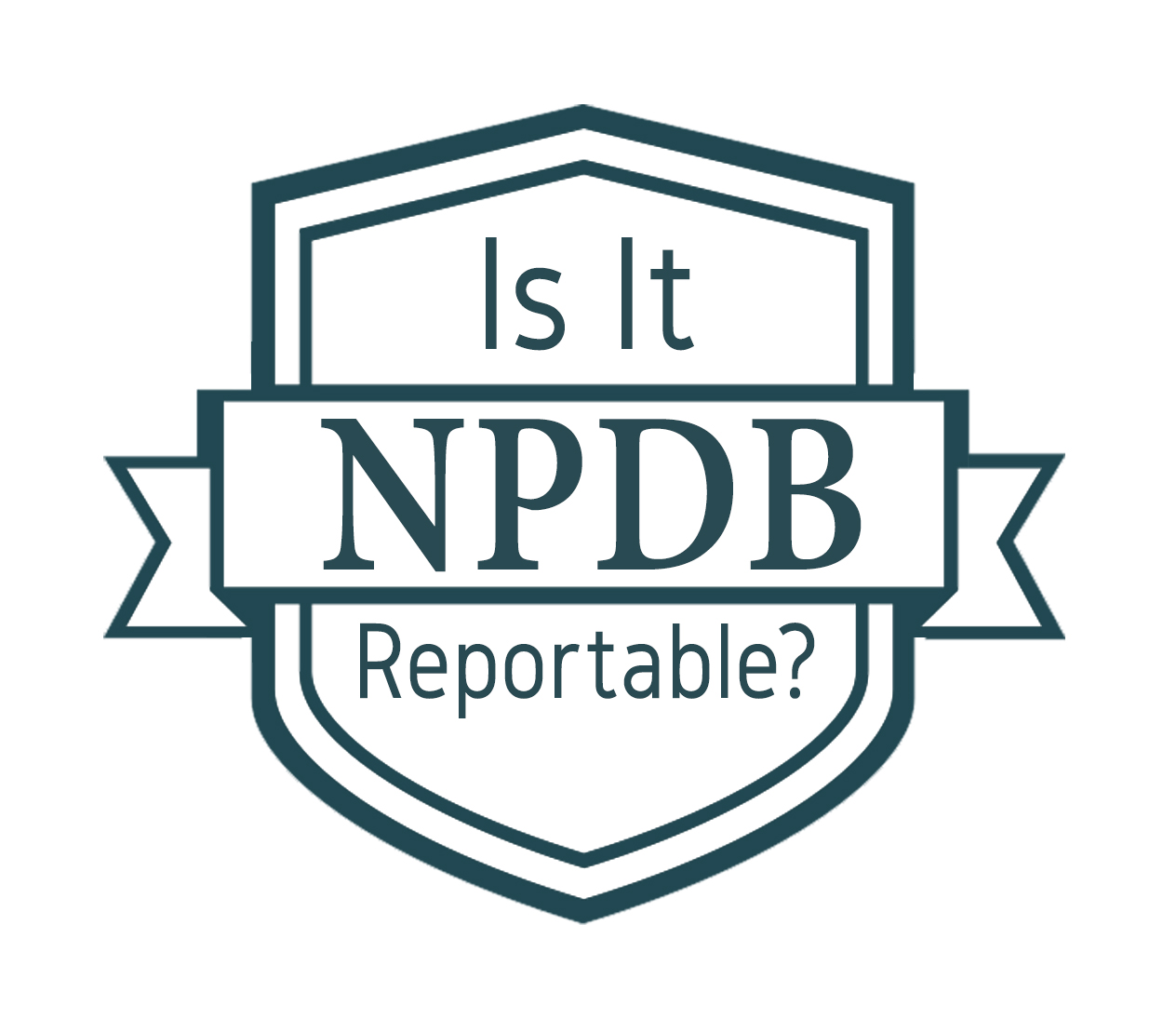 A hospital's chief of surgery summarily suspended a physician's privileges for outbursts of anger and throwing charts and instruments in an operating room. Should this action be reported to the NPDB?
The action must be reported if the summary suspension is in effect for longer than 30 days and the hospital considers the summary suspension to be a professional review action. Summary suspensions are considered to be final when they become professional review actions through a decision of the authorized hospital committee or body, according to bylaws or other official documents (e.g., rules and procedures, standard operating procedures). In this scenario, the chief of surgery could reasonably conclude that the physician's outbursts affect the orderly conduct of business in the hospital, which could pose an imminent threat to patient safety.
Easily Share NPDB Web Pages

The NPDB has added social media sharing buttons to its website, allowing you to share a page to your (or your organization's) Facebook or Twitter account, or print it. Simply click the Facebook, Twitter, or print icons. They are circled in red, below, to show their location on the website.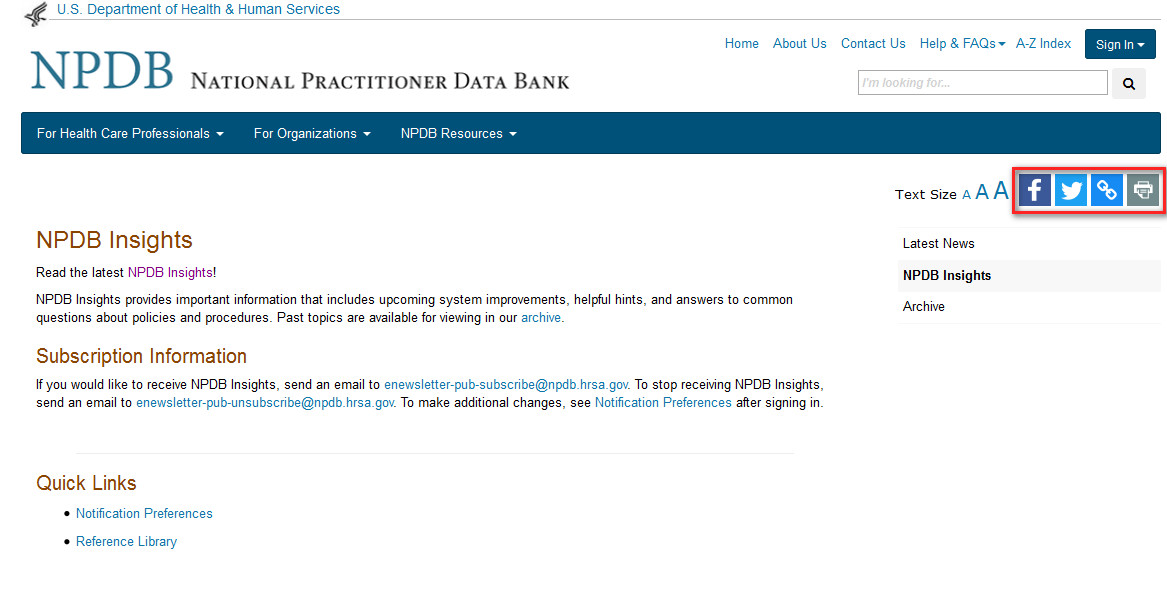 NPDB to Reduce Query Fees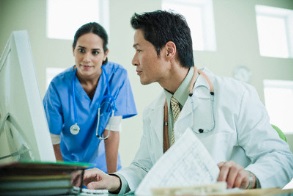 Starting October 1, 2016, the cost of a One-Time Query will be $2.00. A one-year enrollment in Continuous Query will also be $2.00. Both are being reduced from their current price of $3.00.
In addition, the cost of a Self-Query will be reduced to $4.00. Currently, a Self-Query costs $5.00.
If you or your organization provides instructions to health care practitioners regarding Self-Query, please update your website to reflect the price reductions effective October 1.