NPDB Insights - May 2019
Thank you for attending and making the 2019 Education Forum a success!
At our 2019 Education Forum on April 9th, we partnered with our user community to further the goal of protecting patient safety. We collected participant feedback during the forum that will be useful for our efforts to simplify the reporting process. Look for the June issue of Insights for additional followup information.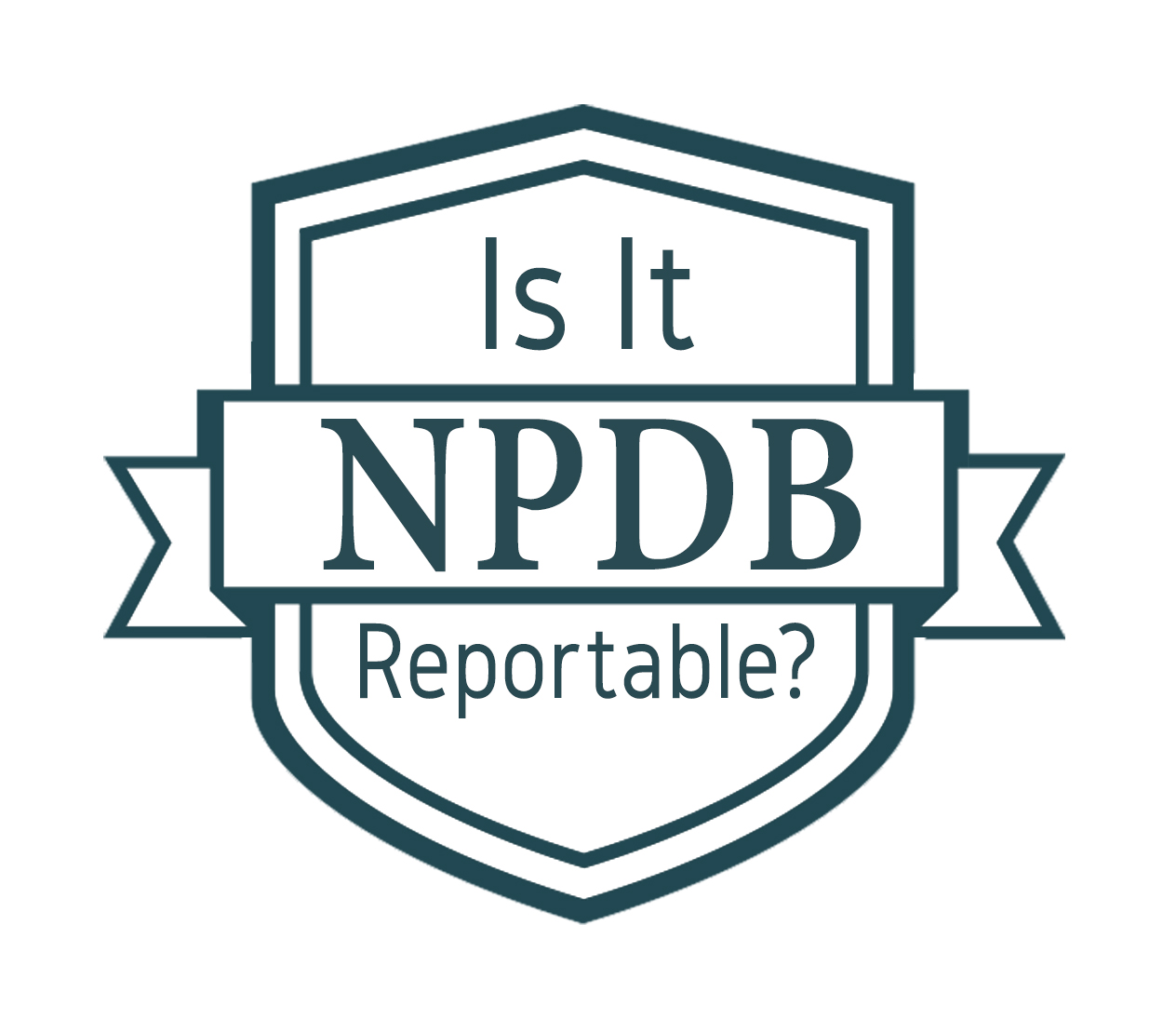 Is It Reportable?
A physician applied for clinical privileges at a hospital to perform cardiac procedures. The hospital requires that such applications be granted only if the applying physician has performed 50 cardiac procedures in the previous year. The applying physician has performed only 40 such procedures. The hospital denies the application based solely on the physician not having met its 50-procedure requirement. Should this denial be reported?
No. A denial of clinical privileges that occurs solely because a practitioner does not meet a health care institution's established threshold criteria for that particular privilege should not be reported. Such denials are not considered to be the result of a professional review action relating to the practitioner's professional competence or professional conduct but, rather, are considered to be decisions based on eligibility that are not reportable.
When is Proctoring Reportable?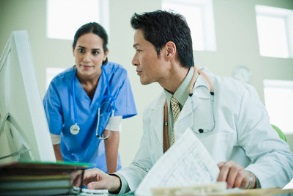 Proctoring can have several different names depending on the organization, such as preceptoring, mentoring, monitoring, etc. Whether you should report the assignment of a proctor depends on several factors outlined below.
Submit a Report
When deciding if you should report the assignment of a proctor, consider the role of the proctor and whether that role limits the practitioner's privileges. You should report proctoring if:
It is a result of a professional review action related to professional competence or conduct,
It is a limitation on the practitioner's privileges, and
It is in effect more than 30 days.
If as a result of a professional review action, your organization restricts a practitioner's privileges for more than 30 days, you should report it. A restriction is any action that limits a practitioner's ability to practice independently. The following are a few examples:
A proctor must approve a procedure before the practitioner may perform it.
A proctor provides concurrent consultation (the practitioner and the proctor must agree on the procedure(s)) before administering care.
A proctor must be physically present before the practitioner may administer care.
Not Reportable
You should not report proctoring that:
Does not restrict clinical privileges: if the proctor is not required to be present for or approve procedures.
Is routine, such as the proctoring of all new practitioners, or the proctoring of all practitioners who have not performed a specified number (threshold) of a given procedure, regardless of the length of proctoring.
Lasts 30 days or fewer.
Need help determining if something is reportable? Contact our Customer Service Center. For more information on proctoring, visit the Guidebook: Chapter E.
Do You Know Which Professions Your Organization is Allowed to Query?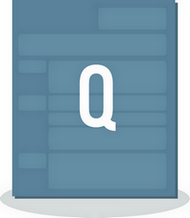 As a registered entity, if your organization employs or credentials nurses or other health care practitioners, you are allowed to query as part of your hiring or staffing procedures. Reports exist on many types of health care practitioners, not just dentists and physicians. Many health care organizations only query on physicians and others they privilege; however, they are allowed to query on all health care professionals they employ or credential: nurses, nurse aides, nursing assistants, pharmacists, therapists, rehabilitation practitioners, chiropractors, EMTs, physical therapists, podiatrists, etc.
Organizations do not need written consent from practitioners to submit a query. They do, however, need first to have a relationship with the practitioner. If a practitioner is applying for a job with your organization, once they are engaged in the application process you may submit a query. Additionally, if your organization is doing a performance review, you may also query.
The only time your organization cannot query is if you do not have a relationship with the practitioner. For example, your organization cannot query first and then ask the practitioner to apply once you have reviewed the response. The applicant must first apply to your organization. Once a relationship has been established, your organization does not need written authorization from the practitioner to query. Additionally, you are not allowed to query on a practitioner that has left your organization.
To learn more about querying, visit the Guidebook: Chapter D.
Updates to the QRXS Code Lists
Based upon your suggestions, and changes that have occurred in the health care field, we periodically update the code lists used by QRXS vendors. We released improvements to the code lists on April 5, 2019. You can review them on the Querying and Reporting Codes page.
It is important that all reports you submit use codes that accurately and consistently represent the type of practitioner, the reportable action, the basis for action, etc. Your accurate and consistent reporting results in better data, which in turn protects patient safety.
The latest updates and resources are available at https://www.npdb.hrsa.gov.
Previous editions of NPDB Insights are available in our archive.
(https://www.npdb.hrsa.gov/news/newsArchive.jsp)