---
NPDB Insights
Is It Reportable?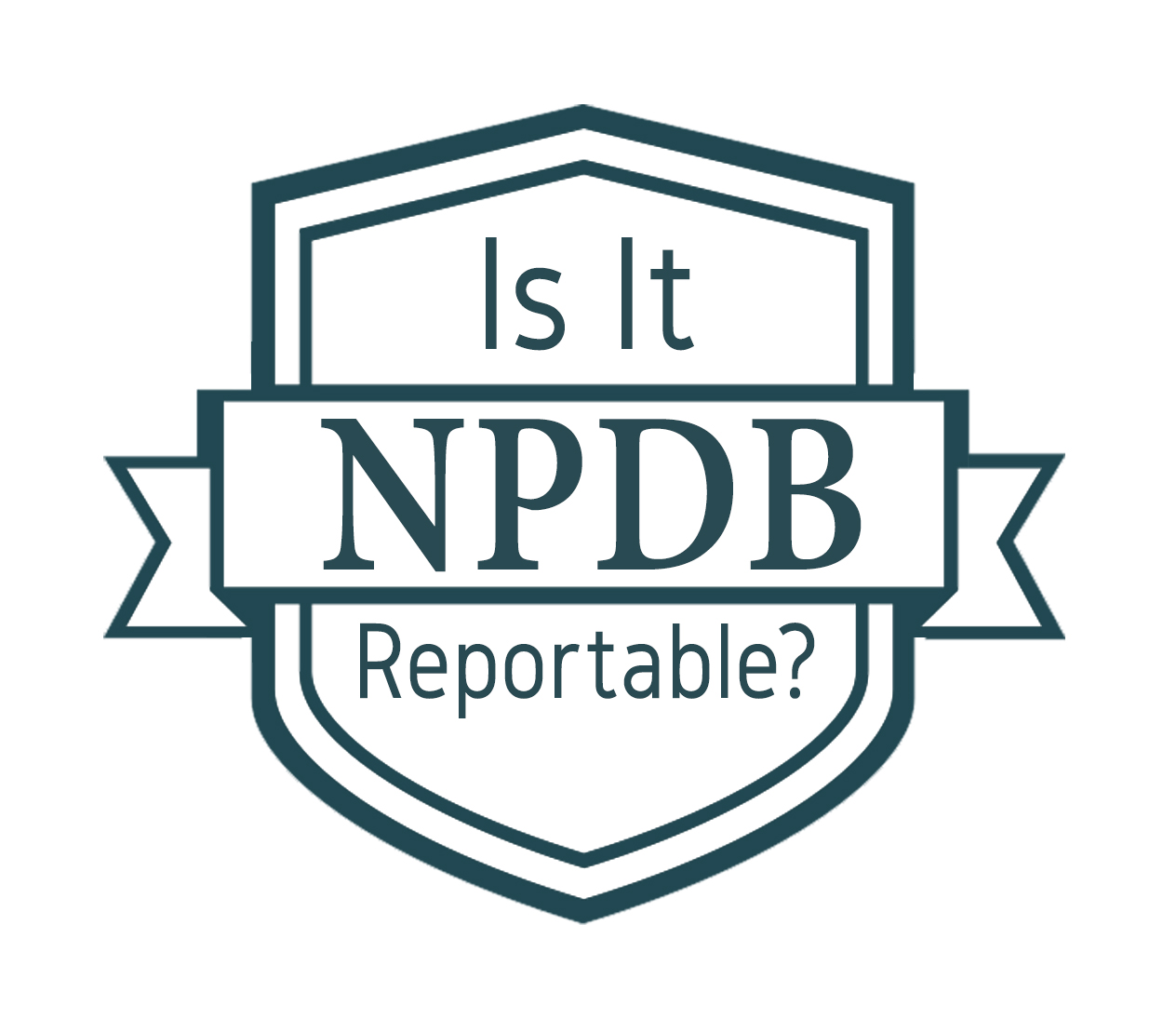 How should a payment be reported to the NPDB if a total amount has not been determined and the payer is making an initial partial payment?
Complete the Medical Malpractice Payment Report (MMPR) screens according to the instructions in the IQRS. Note the amount of the first payment and, in the narrative section, explain that the total amount has not been determined and the first payment is a partial payment. When the final amount is determined, submit a Correction Report, update the "Total Amount Paid" section of the report, and explain the additional payment in the narrative section.
Medical Malpractice Payment Reports in the NPDB
The NPDB, established by Congress in 1986, is a secure information repository that only eligible organizations can access. More than 19,000 organizations use Medical Malpractice Payment Reports (MMPRs), and other report types stored in the NPDB, as an essential resource to inform hiring, credentialing, privileging, and licensing decisions. Registered organizations are required to report medical malpractice payments to the NPDB (in the form of an MMPR) if the payment meets specific criteria set forth by federal regulations.
In the 2014 survey, nearly one-third of organizations responded that the NPDB gave them information—in most cases, Medical Malpractice Payment Reports—that they did not receive from other sources. The NPDB's mission of protecting the public is furthered and enhanced by the regulated and secure exchange of information with these health care organizations.
New Medical Malpractice Payment Reporting Guide Available
The NPDB has created several infographics to help make reporting concepts easier to understand, and recently released a new Medical Malpractice Payment Reporting Guide, which:
Guides users through the three general criteria a payment must meet to be reportable
Provides specific, real-world scenarios that should be reported, and scenarios that should not be reported
Describes the conditions that necessitate modifying a report via correction or void
For more detailed information about reporting medical malpractice payments, see the Guidebook section about Reporting Medical Malpractice Payments.
As we create more infographics to explain complex NPDB topics, we will notify you in future issues of NPDB Insights when they become available.
The latest updates and resources are available at https://www.npdb.hrsa.gov.
Previous editions of NPDB Insights are available in our archive.
(https://www.npdb.hrsa.gov/news/newsArchive.jsp)