---
NPDB Insights
The Health Center Attestation Webinar is Now Available for Viewing!
If you missed the live webinars that occurred in July 2017, a recording is now available (Video - 38 min). The questions addressed include:
What is the NPDB and why is it important to my organization and patients?
When should I report and query?
What is attestation, why is it important, and how do I do it?
What technical assistance resources exist to help me with the attestation process?
The presentation slides are also viewable as a PDF (1.73 MB).
Is It Reportable?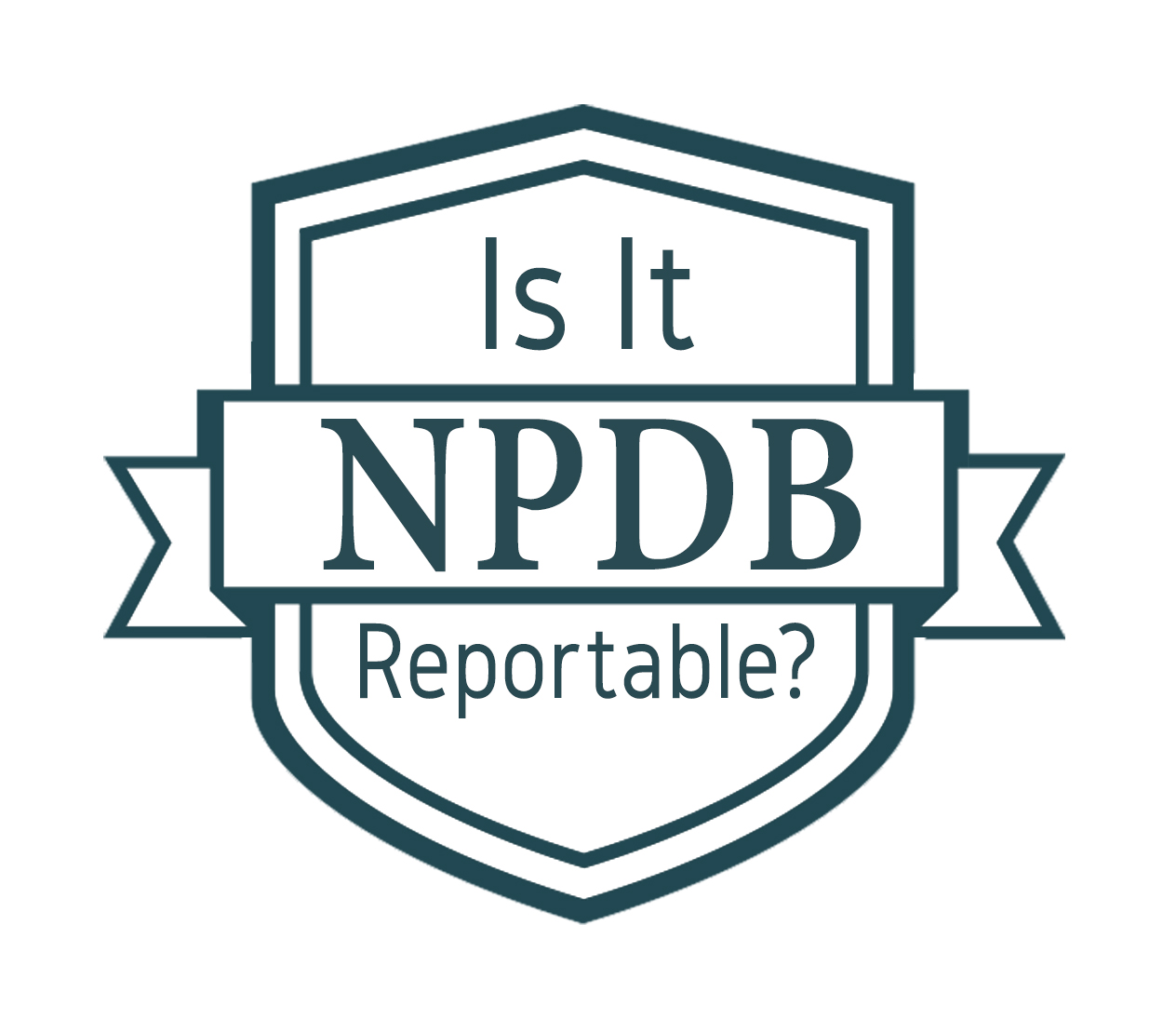 A hospital summarily suspended a physician's clinical privileges to allow sufficient time for allegations of gross negligence to be fully investigated. The day after the summary suspension was imposed, the physician requested an educational leave of absence. If the hospital grants the leave of absence, must the summary suspension be reported to the NPDB?
If the summary suspension is not lifted within 30 days, it must be reported to the NPDB, regardless of when the leave of absence begins or if it ever occurs.
Data Bank Administrators: Connecting Your Organization and the NPDB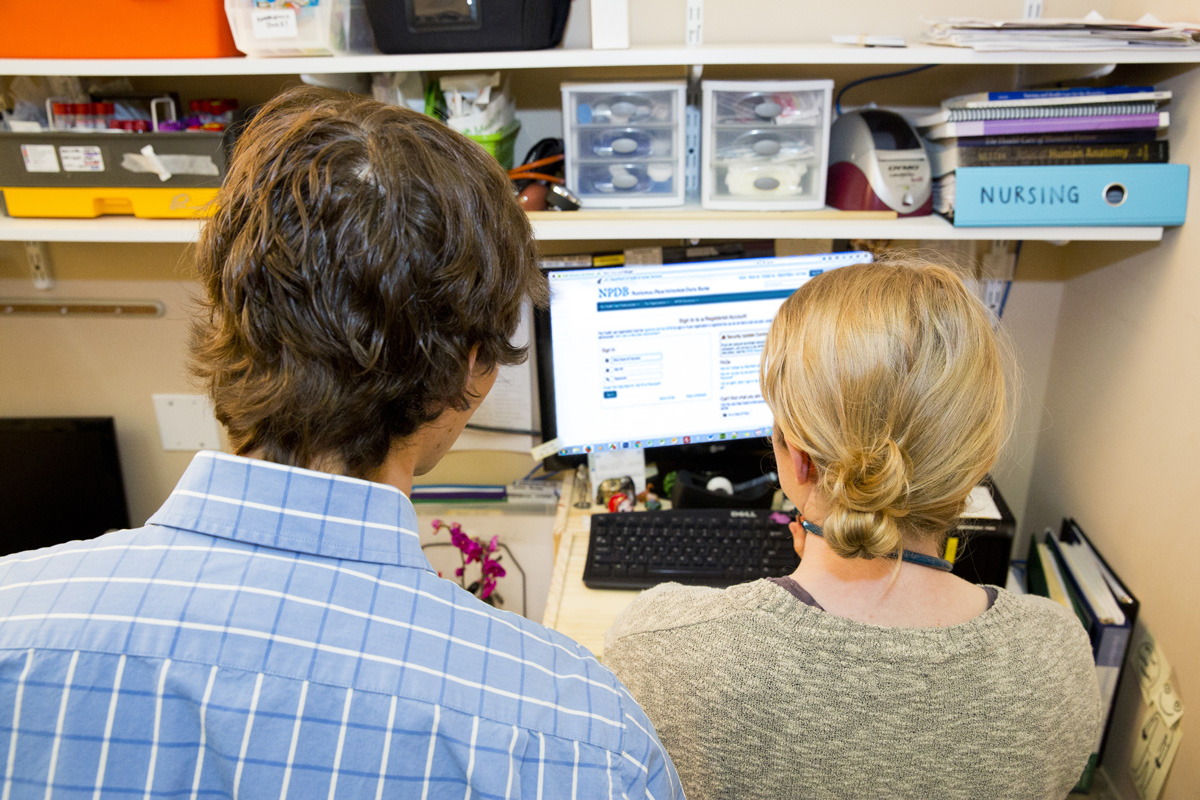 Data Bank administrators serve an important role, linking your organization's users to the NPDB by performing tasks that require special privileges. Organizations registered with the NPDB must have at least one administrator, and may assign more than one administrator to share these responsibilities and duties.
Administrators' essential responsibilities in maintaining user accounts include:
Creating, editing, and deleting NPDB user accounts.
Unlocking user accounts and resetting user account passwords.
Overseeing the registration and identity-proofing of new users, for which administrators complete special training.
Upholding standards of confidentiality and appropriate NPDB use at the organization, with the authority to revoke user accounts if needed.
Granting appropriate reporting, querying, billing, and administrator permissions for each NPDB user account (including having multiple administrators).
Disabling user accounts that are no longer in use, as soon as NPDB users are no longer employed at their organization.
Administrators can manage user accounts for their organization by signing into their NPDB account and selecting Administrator Options. Each authorized user is required to have a unique user account, and user accounts must not be shared.
In addition to managing user accounts, Data Bank administrators must also maintain credit card and banking information, update their organization's profile information, maintain authorized agent relationships, and more. Data Bank administrators not only assist with efficient use of the NPDB – they also ensure that the confidentiality of the NPDB data is maintained.
Learn more about Data Bank administrator roles and responsibilities on our Account Administration page. Other important administrator functions will be highlighted in future issues of NPDB Insights.
September Compliance Review Completed
The NPDB is pleased to provide the results of our compliance review, which examined reporting compliance for disciplinary actions taken between January 2015 and December 2015 for the following states: Arizona, Idaho, Iowa, Maine, Mississippi, South Dakota, Tennessee, Michigan, New Mexico, Pennsylvania, Illinois, Nevada, New York, Oregon, Utah, North Dakota, Virginia, Colorado, Louisiana, North Carolina, Vermont, Maryland, Montana, Wyoming, Arkansas, and Nebraska. The results reflect only the boards and professions that were part of our compliance review. For full compliance results or to see the state's overall compliance status, visit Reporting Compliance Status by State. An explanation of the compliance status definitions is available on the NPDB website.
We are happy to announce that all of the state boards that were a part of this compliance review achieved the "compliant" status by September 1, 2017. The NPDB would like to congratulate and thank all of the state boards for their hard work in meeting NPDB reporting requirements. Please send inquiries to dpdbcompliance@hrsa.gov.
The latest updates and resources are available at https://www.npdb.hrsa.gov.
Previous editions of NPDB Insights are available in our archive.
(https://www.npdb.hrsa.gov/news/newsArchive.jsp)