The NPDB and HIPDB Have Merged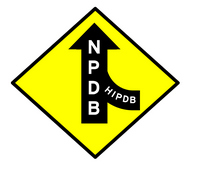 The National Practitioner Data Bank (NPDB) and the Healthcare Integrity and Protection Data Bank (HIPDB) merged into one Data Bank: the NPDB. The Final Rule was published in the Federal Register on April 5, 2013. The merger became effective on May 6, 2013.
Merger Information
What Does the Data Bank Merger Mean for Users?
Essentially, there is no change to the reporting workflow or requirements, but users' query results may include reports that were not previously available to them. The HIPDB information was integrated into the NPDB, meaning that users who only queried the NPDB may receive expanded access to Data Bank information. If a user queried both the NPDB and HIPDB prior to the merger, their query results after the merger have not changed. Below are the changes that each user group may experience:
All Queriers: Information previously collected and disclosed through the HIPDB will be collected and disclosed through the NPDB. Users may see Federal and health plan actions/decisions in their query results that they were not able to receive before because they were only available through querying the HIPDB.
Continuous Query Users: Users may receive notifications for reports (specifically, Federal Government agency and health plan actions/decisions) that were previously unavailable to them.
All Reporters: Reporters have not experienced any changes to reporting, as reporting requirements remain essentially the same. The three primary statutes (Title IV of Public Law 99-660, the Healthcare Quality Improvement Act of 1986, as amended, which established the NPDB; Section 1921 of the Social Security Act, which expanded the NPDB; and Section 1128E of the Social Security Act, added by Section 221(a) of the Health Insurance Portability and Accountability Act of 1996, which established the HIPDB) remain in effect, though modified, and the merger simply combines them into one system.
Specific merger questions can be sent to the NPDB Policy Staff at NPDBPolicy@hrsa.gov.