How the Dispute Process Works
How the Dispute Process Works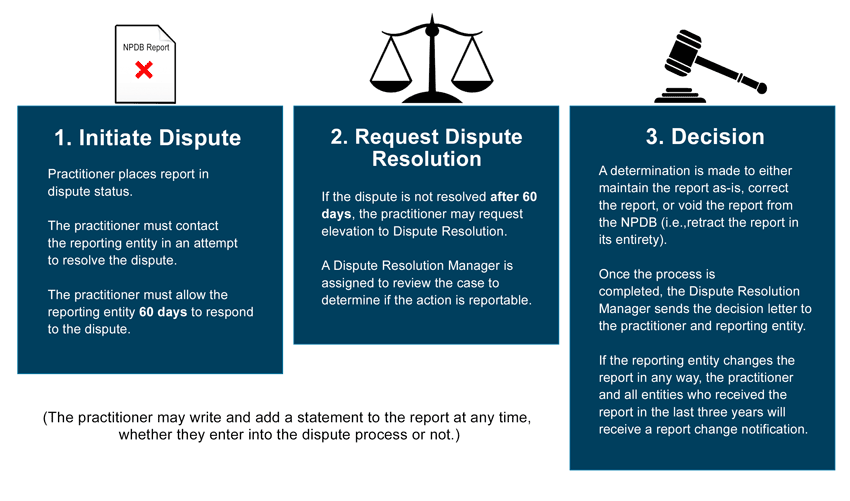 Initiate Dispute
Practitioner places report in dispute status. The practitioner must contact the reporting entity in an attempt to resolve the dispute. The practitioner must allow the reporting entity 60 days to respond to the dispute.
Request Dispute Resolution
If the dispute is not resolved after 60 days, the practitioner may request elevation to Dispute Resolution. A Dispute Resolution Manager is assigned to review the case to determine if the action is reportable.
Decision
A determination is made to either maintain the report as-is, correct the report, or void the report from the NPDB (i.e.,retract the report in its entirety). Once the process is completed, the Dispute Resolution Manager sends the decision letter to the practitioner and reporting entity. If the reporting entity changes the report in any way, the practitioner and all entities who received the report in the last three years will receive a report change notification.
The practitioner may write and add a statement to the report at any time, whether they enter into the dispute process or not.