Practitioner's Guide to the NPDB
A Practitioner's Guide to the NPDB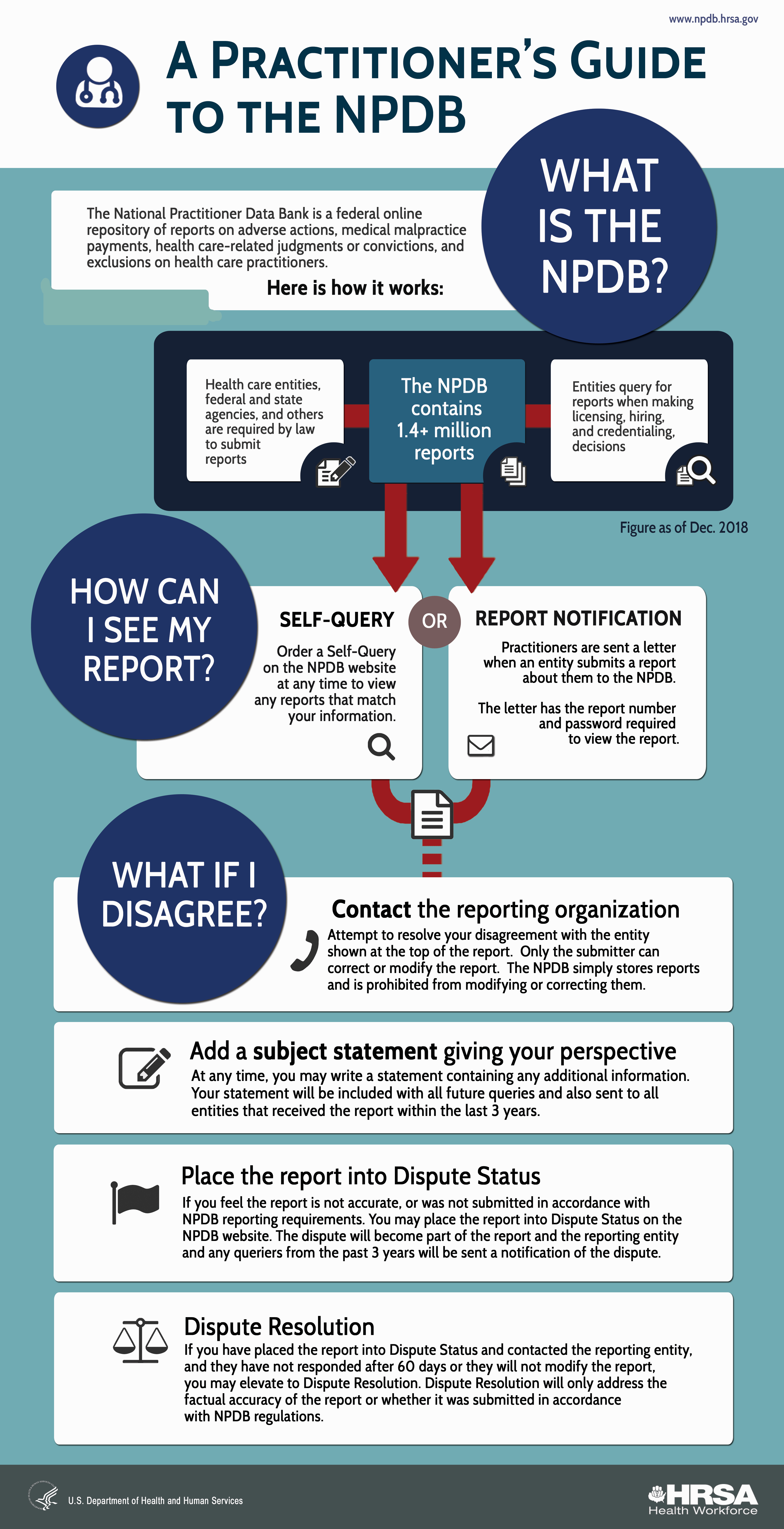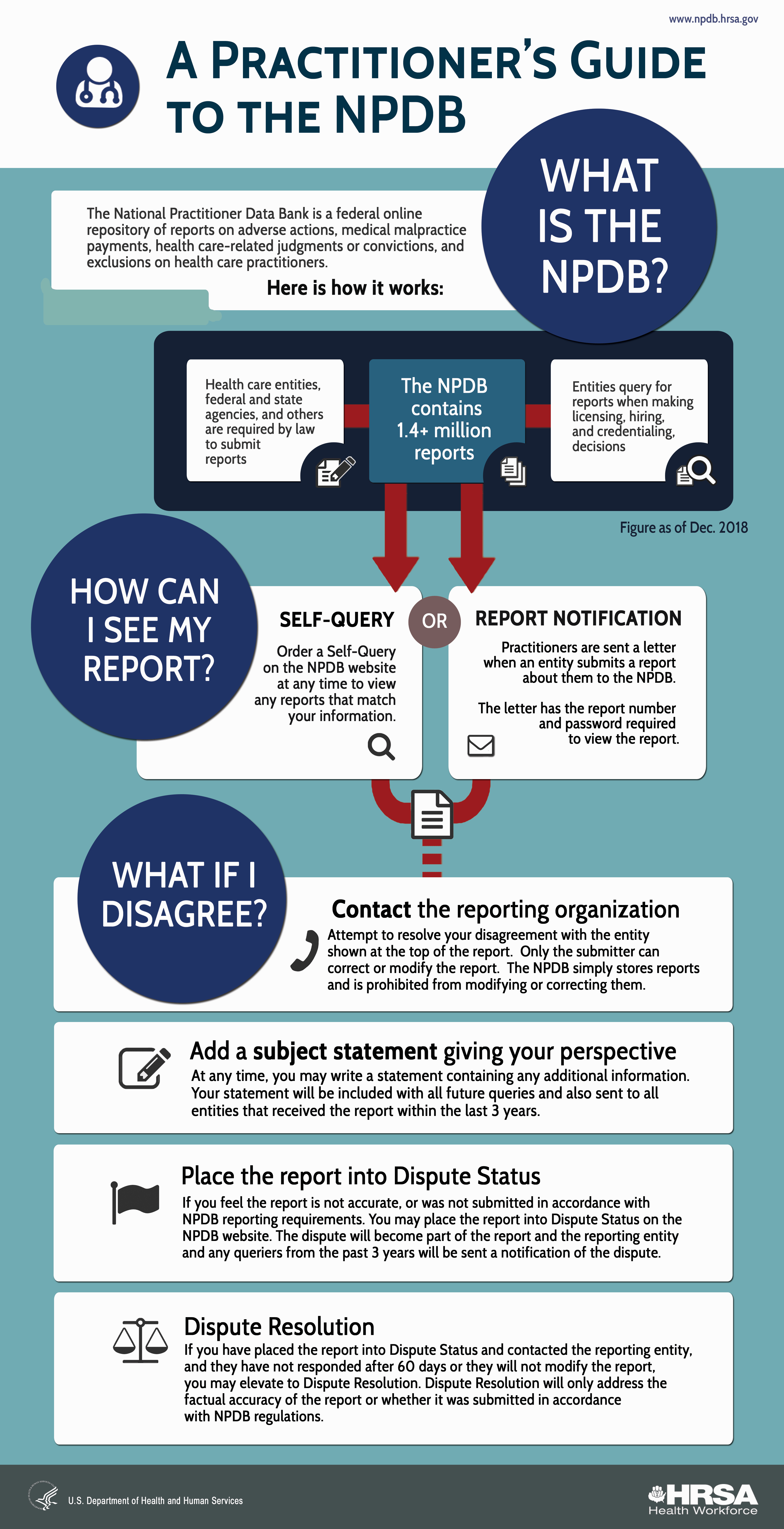 ---
A Practitioner's Guide to the NPDB (Text-Only)
What is the NPDB?
The National Practitioner Data Bank is a federal online repository of reports on adverse actions, medical malpractice payments, health care-related judgements or convictions and exclusions on health care practitioners.
Here is how it works:
Health care entities, federal; and state agencies, and others submit reports to the NPDB as required by law.
Entities query the NPDB to inform their decisions about licensing, hiring, and credentialing practitioners.
The NPDB contains 1.4 million reports.*
*Figure as of Dec. 2018
How can I see if I have a report?
Report Notification
When an entity submits a report, the NPDB sends a letter to notify the practitioner. The letter has the report number and password required to view the report.
Self-Query
Practitioners may order a Self-Query on the NPDB website at any time to search for any reports that match their information.
What if I disagree with a report?
Contact the reporting entity
Attempt to resolve your disagreement with the entity shown at the top of the report. Only the submitter can correct or modify the report. The NPDB simply stores reports and is prohibited from modifying or correcting them.
Add a subject statement giving your perspective
At any time, you may write a statement containing any additional information. Your statement will be included with all future queries, and sent to all entities that received the report within the last 3 years.
Place the report into Dispute Status
If you feel the report is not accurate, or was not submitted in accordance with NPDB reporting requirements, you may place the report into Dispute Status on the NPDB website. The dispute will become part of the report, and the reporting entity and any queriers from the past 3 years will be sent a notification of the dispute.
Dispute Resolution
If you have place the report into Dispute Status and contacted the reporting entity, and they have not responded after 60 days, or they will not modify the report, you may elevate to Dispute Resolution. Dispute Resolution will only address the factual accuracy of the report and whether it was submitted in accordance with NPDB regulations.