Three Reasons to Activate Continuous Query
3 Reasons to Activate Continuous Query Infographic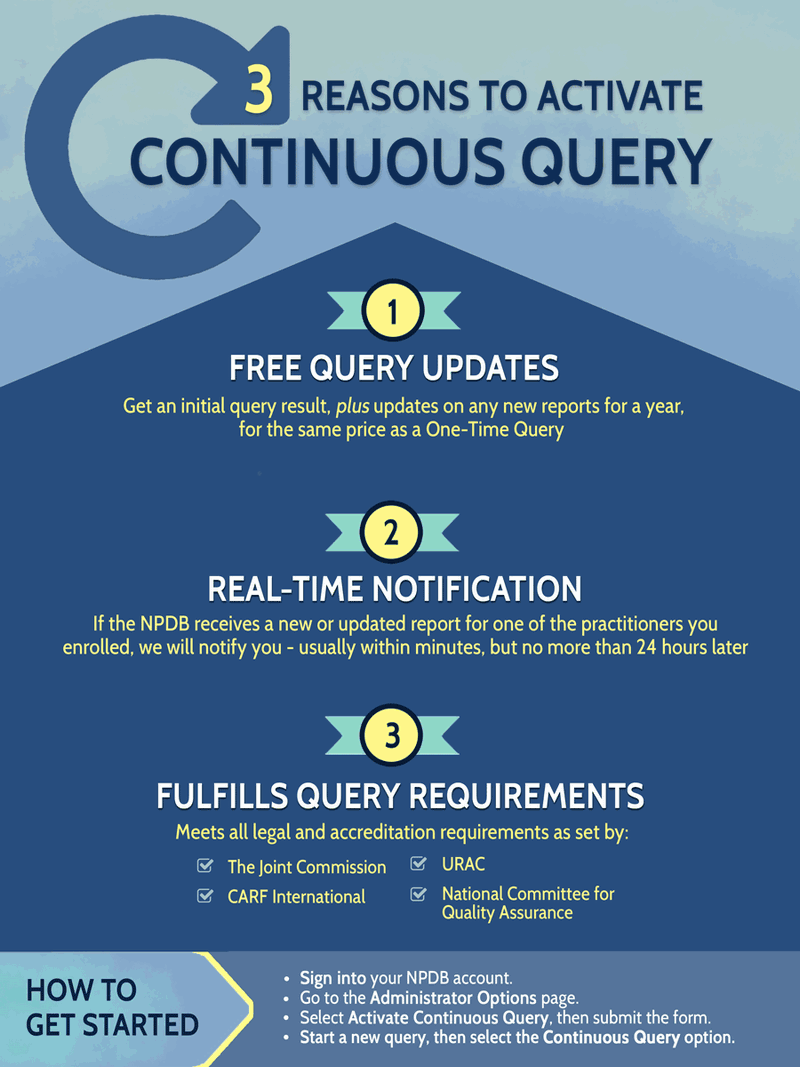 ---
3 Reasons to Activate Continuous Query
Free Query Updates: Get an initial query result, plus updates on any new reports for a year, for the same price as a One-Time Query.
Real-Time Notification: If the NPDB receives a new or updated report for one of the practitioners you enrolled, we will notify you - usually within minutes, but no more than 24 hours later.
Fullfills Query Requirements: Meets all legal and accreditation requirements as set by: The Joint Commission, URAC, CARF International, National Committee for Quality Assurance.
How to Get Started
Sign into your NPDB account.
Go to the Administrator Options page.
Select Activate Continuous Query, then submit the form.
Start a new query, then select the Continuous Query option.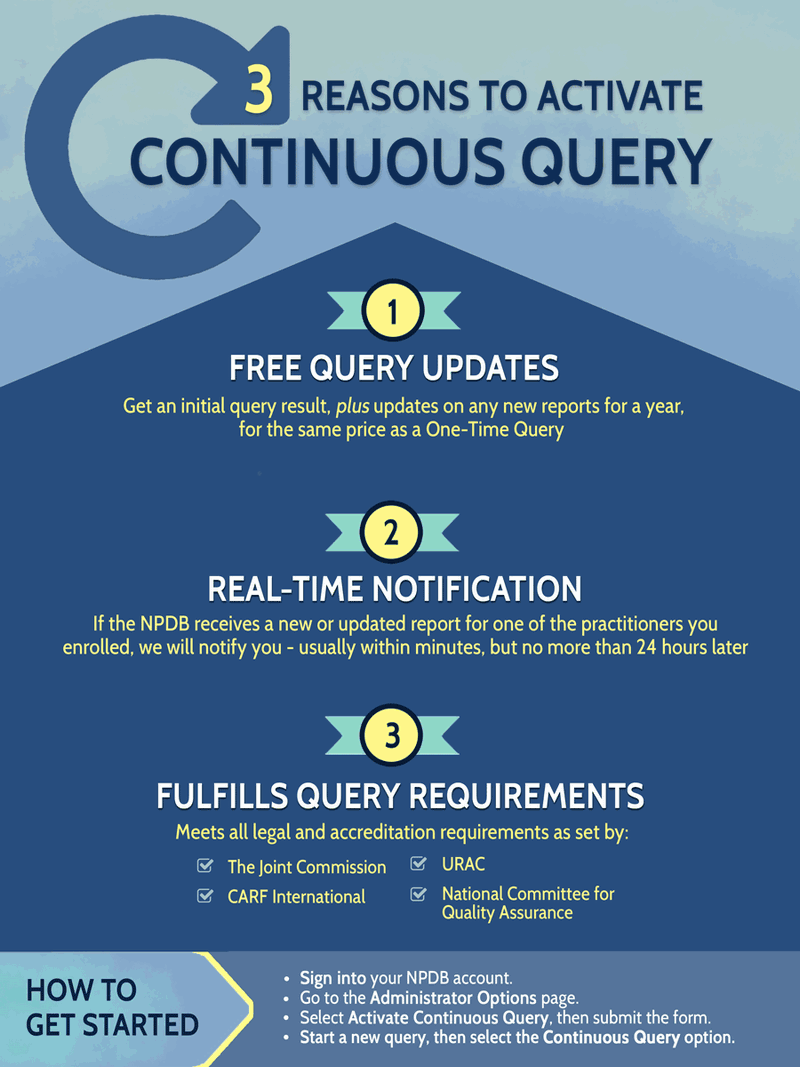 View a PDF Version (PDF - 106 KB)